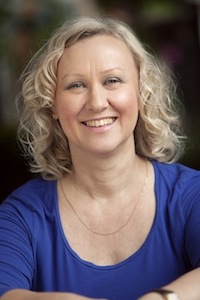 Hello, I'm Sarah. I have over twenty years of experience as a communicator and educator. I draw on that in my Alexander Technique work to help you.
So my clients say:
'Sarah's approach is brilliant' – Sean, CEO
'She's a really good teacher' – Susan, Professor
'Very approachable and open' – Lucy, Artist
I trained at accredited schools in Barcelona and London.
I'm fully qualified and insured, and as a member of the Society of Teachers of the Alexander Technique, I abide by a professional code of ethics.
I'm also a professional member of Back Care.
In order to offer you the best possible Alexander experience, I make time for my own continuing professional development.
I take lessons with first-generation teachers (trained by F.M. Alexander himself), research, and attend work exchanges and workshops.
I live and work in Bloomsbury, central London, with Clerkenwell, Farringdon and the City to the east, Fitzrovia, Soho, Covent Garden and the West End to the west (obviously!).
The nearest tubes are Holborn and Russell Square for the Central and Piccadilly lines. There are convenient transport links to Euston, Kings Cross and Waterloo.
Or if that isn't convenient for you we can work via Skype.
Or you can take the online programme Love Your Back to discover the self-care practice that changed my life.
A bossy friend ordered me along for my first Alexander lesson after my persistent moaning about a painful hip and lower back.
I had been seeing an osteopath once a month, but after two weeks the pain always came back.
With my first Alexander lesson, I felt amazing and knew I had discovered something very powerful – a way not to be dependent on treatments, but to help myself.
I'm happy to be able to offer you the same opportunity.
If you think Alexander Technique could help you, or if you want a no-obligation chat to find out more, call me on 07828 636 244 or email sarah@sarahchatwin.com
I love my work and have a warm, supportive approach. You can read a recent profile of me here from Health Store magazine.
But enough from me – hear from some of my happy clients!
'I wanted to improve my posture, I just had some bad habits. With the lessons it improved substantially. I carry myself better and walk taller.
The lessons helped with awareness of how was holding myself and things I was doing and how I sat, stood up, carried myself. I hadn't appreciated how badly things had slipped.
Sarah's approach is brilliant. She's a very warm, outgoing person who understands Alexander Technique thoroughly. I would definitely recommend Sarah, I think she is excellent.'
– Sean O'Shea, CEO
'I was concerned about poor posture, and I felt Sarah was someone who could help me. I had no idea what to expect. I haven't paid much attention to my body or to exercise – haven't gone to the gym or attended classes.
Sarah was very professional, she made it pleasant as well as productive, and I felt I was learning, which is what I wanted from the lessons. She taught me different ways of holding myself and that it is also about awareness, which is very subtle but Sarah taught me that. I was very impressed.
If I do it again I would definitely go back to Sarah. I felt very comfortable with her, about her touching my body as I'm quite a shy person and it was fine. She doesn't talk down to you, and has a very clear and precise form of expression which I welcomed. She also used a range of analogies and metaphors that were very evocative and brought it to life.
She is a really good teacher – I teach myself at a university. I would definitely recommend Sarah to anyone who is thinking of using the Alexander Technique.'
– Susan, University Professor
'Sarah is really friendly and responsive. The lessons were well-structured and fulfilling. I was able to start applying the learning of the classes to my life straight away.'
– Tom, Policy Analyst
'I had tried most things: Pilates, an osteopath, a chiropractor and thought I would try Alexander Technique. Now I'm much more aware of how I sit and lie and make sure I'm in a good position. The acute problems definitely lessened.'
– Rosemary Wilson, University lecturer
'I decided to try Alexander Technique because I knew I wasn't standing straight and I wanted an informed opinion on that. I had developed some bad habits which I wanted to do something about before they created a problem.
It gives me some security to know that if I have the same problems again I know where to go. It has helped to have some solutions and techniques on how to address the problems if they reoccur – if I get back pain then I know that I can try to do certain things which should alleviate it. It is also nice to be more aware of how you are inhabiting your body. I am also more aware of tensions between how I want my body to be and what it wants to do.
Sarah was very approachable and open. She was also open to changes, and if I wanted to address a specific issue in one lesson Sarah was always open to this.'
– Lucy Coggle, Artist
'I came to Sarah after searching for Alexander Technique sessions in central London. An acquaintance of mine raved about the Alexander Technique to me and I'm so happy that I followed her advice! Sarah is an excellent teacher and offers Alexander Technique training in a comfortable, relaxed environment.
I had severe neck and upper back pain for some time and had tried years of physio and chiropractor therapy without any long term relief. I knew I had postural and tension problems which were exacerbated by working in a stressful, office environment and just a few sessions with Sarah learning some of the principles of Alexander Technique has made me become aware of how badly I was treating my body and how going back to the basics of walking, sitting, standing and bending is vital to eliminate the bad habits formed over the years.
It may sound like obvious stuff but I wasn't aware of half of the things I was doing to my back and neck which were obviously causing me so much pain. After 5-6 sessions and of course by applying what I've learnt in my day to day activities, my problems and pain have decreased dramatically which has made me such a happier person, I only wish I'd found out about Alexander Technique years ago!'
– Lisa Carpendale, Finance Manager
'I wanted help to improve my posture. Now I've got much greater awareness. If I'm slouching, I know what to do.'
– William Powers, Film Student