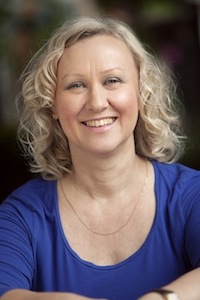 Is your back killing you?
Are your shoulders up round your ears?
Do you slump and slouch all the time?
Are you unhappy with your posture?
You're in the right place.
My name is Sarah Chatwin, and I can help you.
Working with me, you'll get clear, effective guidance using the Alexander Technique. It's a practical skill that anyone can learn.
You'll be supported every step of the way to get rid of pain and get back the natural, effortless poise you had as a child.
You'll look and feel confident, energised and make a bigger impact.
You'll rediscover how to feel comfortable in your own skin, and I can't begin to tell you how great that is.
Clients come to me who are busy, high achieving people in demanding roles. Maybe that's you.
You can learn with me one to one in central London and internationally via Skype.  And I've created the online programme Love Your Back for you to discover the self-care practice that changed my life.
Why not get going right now? Simply put your name and email address in the sign up box and join all the people worldwide who are benefitting from the free e-course '7 Steps to Less Pain More Poise' – as featured in the Daily Mirror.
Let's get you started!

Sarah Chatwin
Member of the Society of Teachers of the Alexander Technique (MSTAT)
Check out some of my most popular blog posts for top tips and ideas:
Pain, Pain, Go Away! Three Tips For Tough Days
My Top 5 (And A Half) Tips to Beat Laptop Slump
i-Spine: Five And A Half Things You Need To Know About Your Backbone